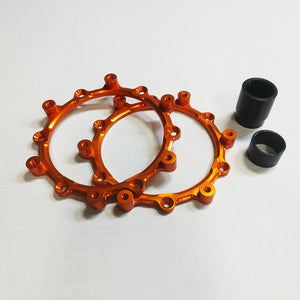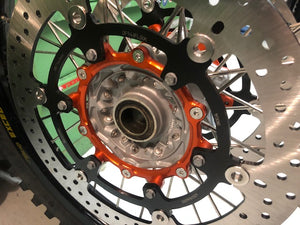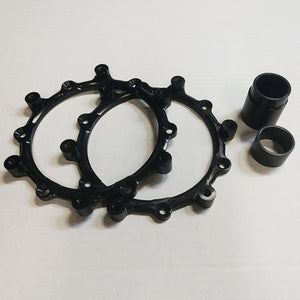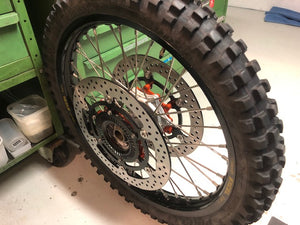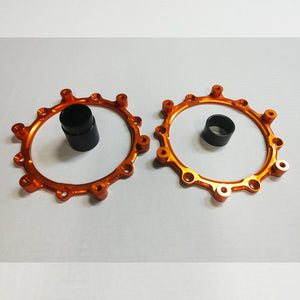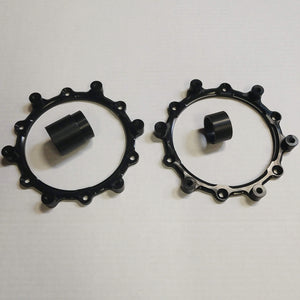 Hub Adapter Kit - KTM 950/990 Front Wheel to 790/890/1090/1190/1290
Most kits ship within 2 business day.  If not in stock, lead time is 7 business days plus delivery.
Switch the bike, keep the wheels! Adapt your OEM or aftermarket KTM 950/990 front hub(Woody's, OEM, or Rad) to fit the KTM 790, 890, 1090, 1190 or 1290 with this Adapter Kit. Adapter Kit includes 2 outer spacers, 2 adapter flanges and mounting hardware with your choice of orange or black anodized spacers.
KTM's rear sprocket carrier is compatible with the 790, 890, 950, 990, 1090, 1190 and 1290 rear hub, so no adapter is needed.  The 790 & 890 do use smaller sprocket than the others.
Please provide your current hub's make/model below.
---