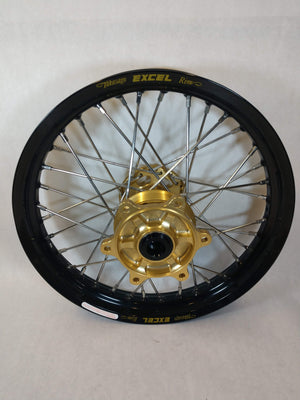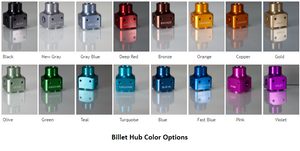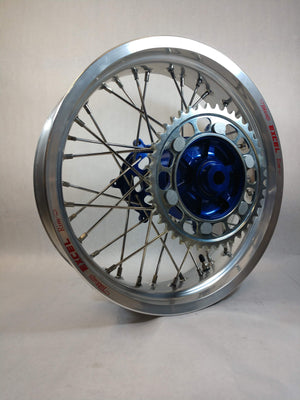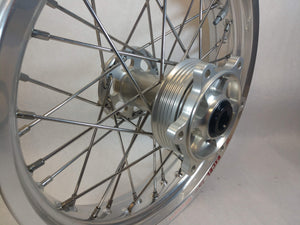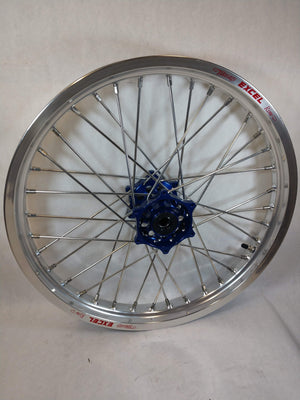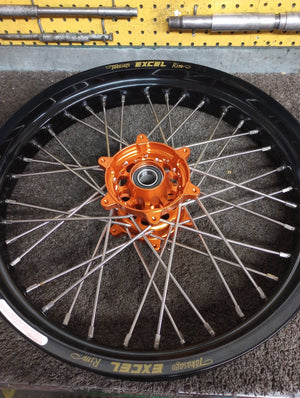 KTM 790-1290 Rear Wheel - 17x4.50"
BPlease allow for a 2-4 week build time for this wheel.
This 17x4.50" rear KTM Superlite wheel fits the 790, 890, 1090, 1190, & 1290 ADV. 
New Excel Takasago 17x4.50" rim
New Superlite aluminum billet hub (complete with new bearings)

Anodized any color of your choice (options seen here)

Superlaced with heavy duty stainless spokes and nipples
Capable of being sealed for tubeless.

Fits a 170/60-17 rear tire. For a "canyon carver" setup, this wheel is best paired with a 19x3.00" front wheel, seen here.
Note: Photos may not represent this specific wheel. They are meant for visual aid only.
---