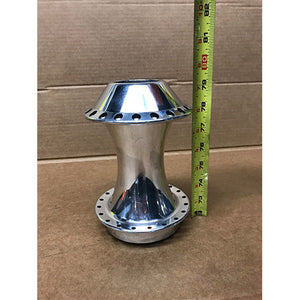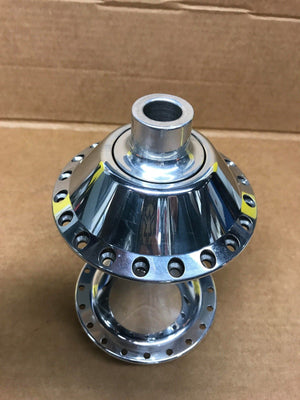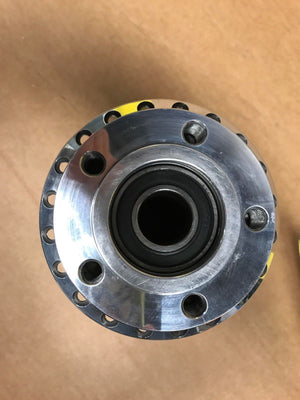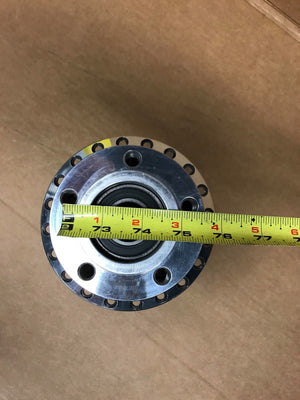 Harley Davidson & Custom 40 Holes Single Disk Hub
This new Harley Davidson & custom aluminum polished single disk 40 hole hub is designed to fit 25mm axles. We can change to fit 3/4" axles if you specify. Overall distance mounting surface is 7-3/8". Center of mounting bolts to mounting bolts is 3-3/8", 83.7mm.
This will only fit tapered bearing roll. Outside spacers are not included, buyer will need to make custom spacers to fit whichever bike it is going to.
---