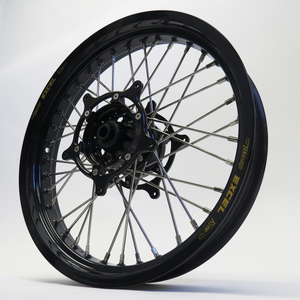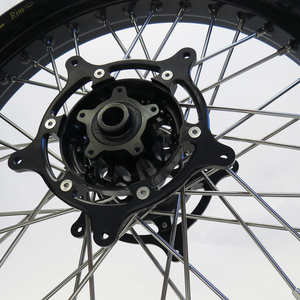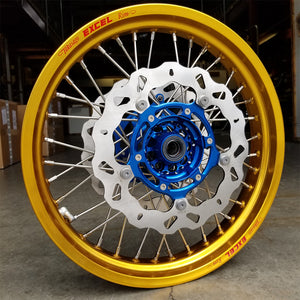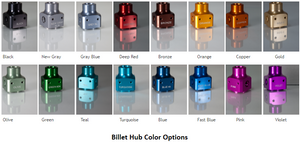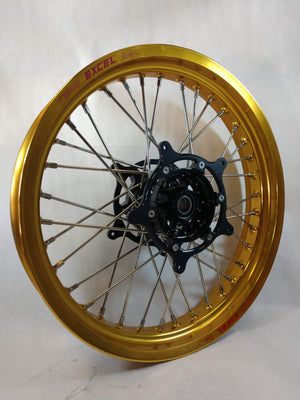 BMW R1200GS (LC) / R1250GS Superlite Front Wheel - 19x3.00"
Please allow for a 2-4 week build time for this wheel set.
This 19" front Superlite Wheel is paired with a 19x3.00" Excel rim, and is Superlaced to Woody's Superlite Hub. These Superlite wheels are much stronger than OEM, and are built for the abuses of off road riding. If you doing a lot of off-road riding, we recommend the narrower 19x2.50", seen here.

Custom hub colors can be seen in the photo gallery or click here (opens in new tab).
120/70-19 & 170/60-17 tires.
---