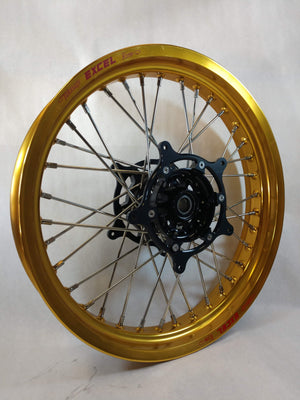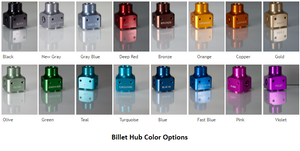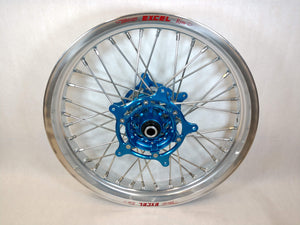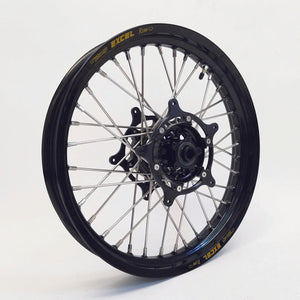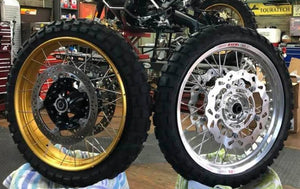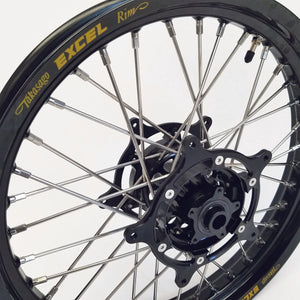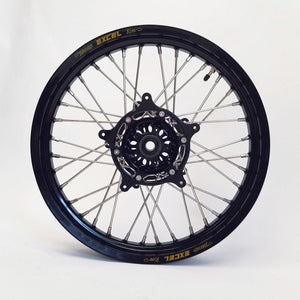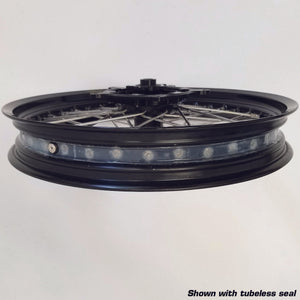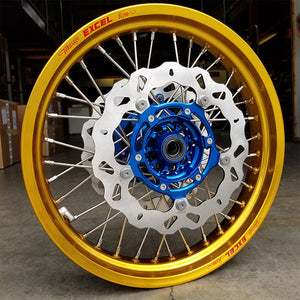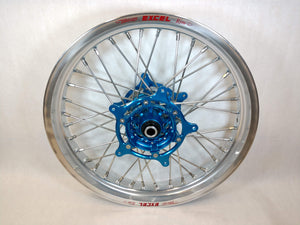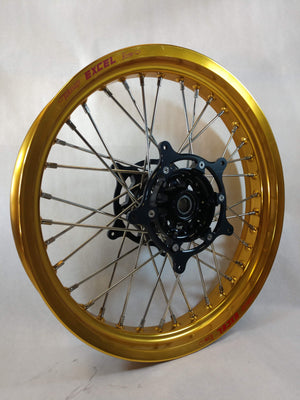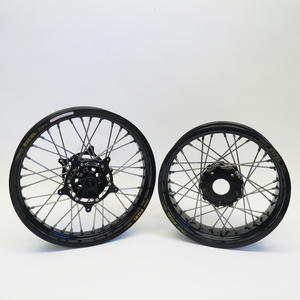 BMW HP2 Front Wheel - 17x3.50"
Wheels are built to order. Please allow 2-4 weeks for build time.
This 17x3.50" Superlite Wheel is built for the pure asphalt rider, or those who like to spend time at the track. Get ultimate traction and an increased footprint with this smaller diameter front wheel.
This wheel features the following:
17" Excel Takasago Rim (silver, black, or gold)
Superlaced with heavy duty stainless spokes/nipples
Woody's billet Superlite hub (single disc)

Anodized any color of your choice (options seen here)
~ 4lbs lighter than OEM!

Sealed for tubeless.
This 17x3.50" front Superlite wheel is a great pair for the 17x5.50" rear (w/ 180 size tire).
Custom hub colors can be seen in the photo gallery or click here (opens in new tab). 
(Please note that photos shown are from the R1200GS, but are meant for visual representation only)
---