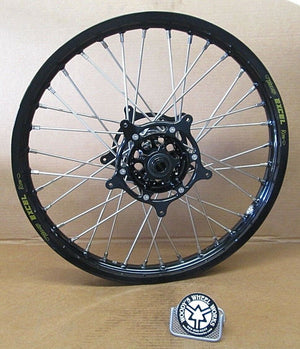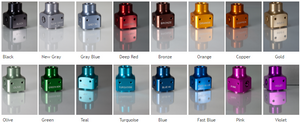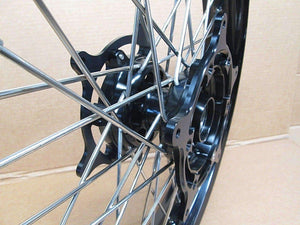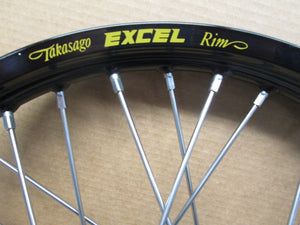 BMW F850GS Superlite Wheel - 21x2.15"
Please allow for a 4 week build time for this wheel. Each wheel is custom made by hand.
This wheel fits a BMW F850GS front wheel is Superlaced with Woody's Superlite Hub and an Excel 21x2.15" Takasago rim. Included:
New Excel Takasago 21x2.15"
New Superlite billet aluminum hub

Anodized any color of your choice. Options seen here.

Superlaced custom with heavy duty stainless spokes and nipples
Sealed for tubeless
**Note: Due to the alignment of the spokes with this particular rim, the inner part of your calipers must be shaved to allow for clearance for the spokes.
Interested in accessories (brake discs, TPMS, ABS, etc) for your new wheel? Contact us today for your custom quote!
---