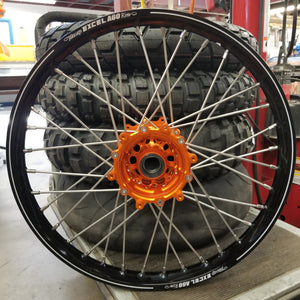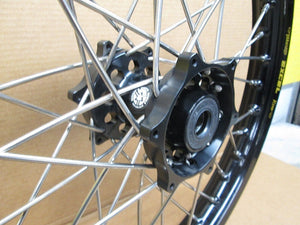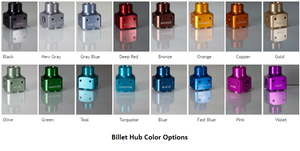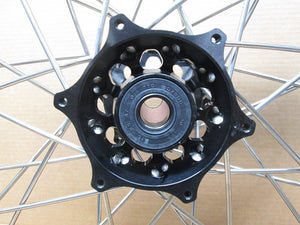 BMW F800GS Superlite Front - 21x1.60"
Please allow for a 4 week build time.
Woody's Superlite 21x1.60" front wheel features the following:
Excel 21x1.60" front rim, in either the A60 (Excel's strongest rim) or Takasago

This rim is tube-type only

Woody's billet Superlite Hub (anodized any color)
Heavy duty stainless spokes and nipples.
This 21" F800GS wheel is much stronger than OEM and quite a bit narrower for a more rounded tire profile, and extreme performance off road. This rounded tire profile helps navigate through both sandy and rocky terrain with greater ease, while also ensuring that your bike makes it home after a long day of rough riding.
Our Superlite hubs come anodized in a color of your choice! Options can be seen here.
Interested in rotors and/or tires for a 'ready-to-roll' setup? Contact us for your custom quote!
---