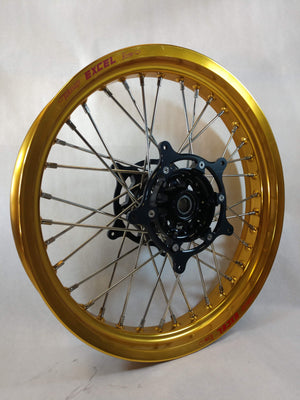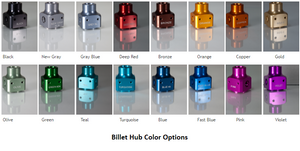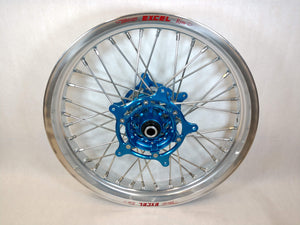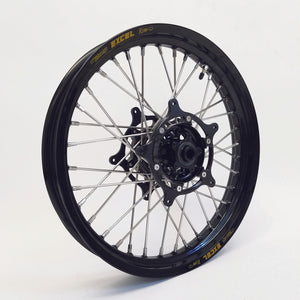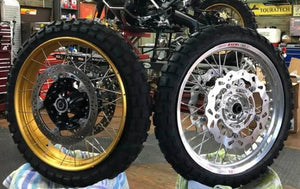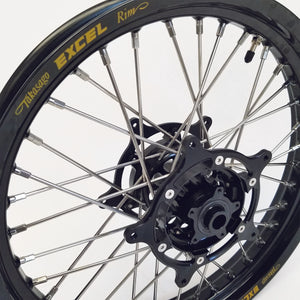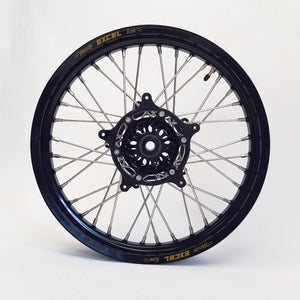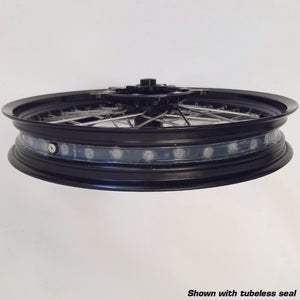 BMW R1200GS / R1250GS (complete wheels)
BMW R1200GS (LC) / R1250GS Superlite Front Wheel - 19x2.50"
This 19x2.50" Superlite Wheel for the BMW R1200GS/GSW and R1250GSW/ADV motorcycles features a 19" Excel Rim Superlaced to Woody's hub, and is sealed for tubeless. This 19" wheel is much better suited to the abuses of off road riding than the wider OE wheel. 

This 19x2.50" front Superlite Wheel rolls with a 110/80-19 tire.
Custom hub colors can be seen in the photo gallery or click here (opens in new tab).
Wheels are built to order. Please allow 2-4 weeks for build time.

---